Orry Birdsong, M.D.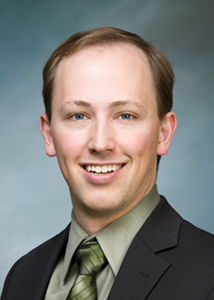 Specialties: Advanced Cataract, Cornea, and LASIK Surgery
Dr. Orry Birdsong is an ophthalmologist that completed his medical school and residency training at the University of Texas Medical Branch in Galveston, Texas. He completed his cornea and refractive fellowship training at the esteemed Hoopes Vision under the mentorship of Majid Moshirfar, MD in Draper, Utah. His surgical specialties include laser-assisted cataract surgery, clear lens exchange procedures, laser refractive surgery, and the newest cutting-edge cornea transplant techniques.
A native of Amarillo, TX, Dr. Birdsong received his undergraduate degrees in Biochemistry and Health Sciences at Southwestern Oklahoma State University. During his medical school and residency, Dr. Birdsong worked through multiple hospitals in Galveston including the Texas Department of Criminal Justice's Hospital Galveston as well as the prestigious Houston Methodist Hospital and MD Anderson Cancer Center. Furthermore, Dr. Birdsong has worked abroad with the Unite for Sight organization providing eye care for patients in Africa.
Dr. Birdsong has an ongoing interest in providing patients the newest, most effective technologies and is currently providing patients with Corneal Crosslinking for keratoconus and other corneal diseases, LASIK, PRK, and Blood serum teardrops for chronic dry eye patients.
Education/Training/Licensure/Professional and Honorary Associations:
Texas Medical License 2017-Present
Number: R5971
Utah Medical License 2017-Present
Number: 10259568-1205
Texas Medical License – Physician in Training 2014-2017
Number: BP20049345
NPI: 1609210699
Hoopes Vision / Hoopes, Durrie, Rivera Research, Draper, UT 2017-2018
11820 S. State Street, Draper, UT 84020
Ophthalmology Fellowship – Cornea and Refractive Surgery
University of Texas Medical Branch, Galveston, TX 2014-2017
Ophthalmology Residency
Senior Resident Teaching Award Recipient 2017
-Awarded to one resident yearly for his/her efforts in Resident education
Altruism Award recipient 2015, 2016
-Awarded to one resident yearly for humanitarian contributions
University of Texas Medical Branch, Galveston, TX 2013-2014
Internship in Internal Medicine
Nomination for Intern of the Year by the Texas Department of Criminal Justice
University of Texas Medical Branch, Galveston, TX 2009-2013
Doctor of Medicine
Southwestern Oklahoma State University, Weatherford, OK 2005-2009
B.S. in Health Sciences – Summa Cum Laude, Deans list all 4 years
B.A. in Biochemistry – Summa Cum Laude, Deans list all 4 years
MEMBERSHIP
American Academy of Ophthalmology 2013-Present
American Society of Cataract and Refractive Surgeons 2013-Present
The Association of Research in Vision and Ophthalmology 2015-2016